The Sound Beach Civic is committed to helping our friends and neighbors in need. Each month we collect nonperishable food items at our monthly meetings and regularly donate to local food banks, shelters, and soup kitchens, which rely on donations they receive from people like us to help keep their shelves stocked.
During the 2022 holiday season, due to the generosity of Civic members and the community at large we were able to donate to a number of groups that help the less fortunate among us.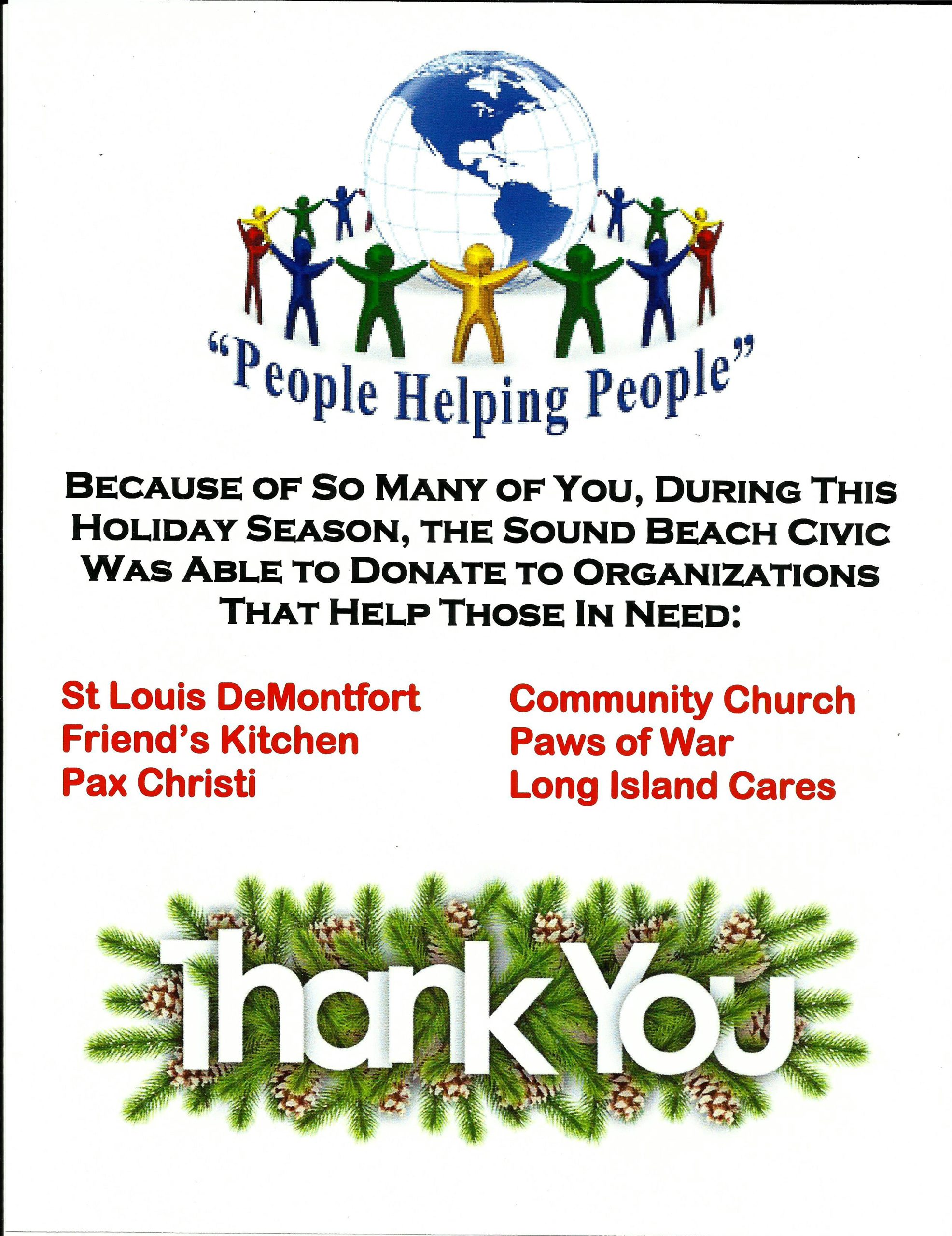 In 2022 we conducted a Share the Warmth coat drive and collected 13 bags of winter wear that was distributed to those in need and the homeless.
Donations to help the less fortunate in our communities are gratefully accepted throughout the year, but over the holiday season we ask our friends to help our neighbors who are experiencing hard times.
Click here for a donation form.