Watch this space for upcoming community events.
Memorial Day service will be held on Monday, May 29, noon, at the Sound Beach Veterans Memorial Park on New York Avenue.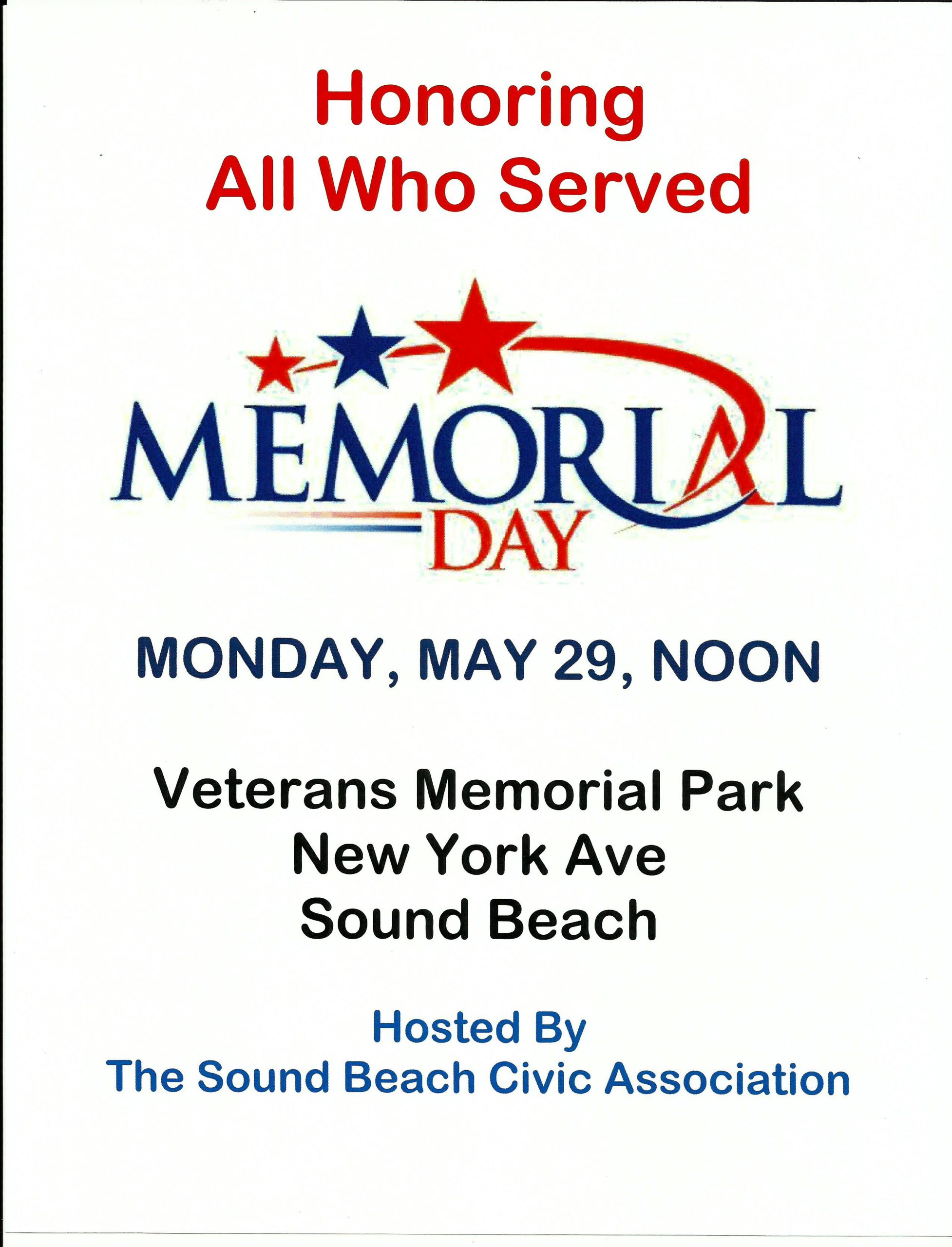 Harnessing a sense of community is important for a number of reasons, including the identity of our hamlet, supporting our local businesses, and more.
Establishing a strong identity allows organizations in our hamlet to connect residents and keep old traditions alive while making new ones as well. It can also attract new visitors by showing off what makes Sound Beach unique.
If you're hosting a local event, send us the information and we will help spread the word.